Meet Information
Date: September 11, 2023
Location: Ballard Golf & Country Club – 30608 US-69, Huxley, IA 50124 –  [Google Maps Link]
Race Start Time:
5:10 PM – Class A & B Women
5:35 PM – Junior Varsity Women
6:05 PM – Class A & B Men
6:30 PM – Junior Varsity Men
6:55 PM – Awards
Parking: There is no spectator parking at the golf course. Please read these detailed parking instructions
Last Year…
Boys Results 2022
Boys 5K
Pella 1st out of 22 – 59
Top 3 Dutch Individuals
Canaan Dunham 3rd 16:12.1
Chase Lauman 5th 16:30.3
Nathan Vander Waal 10th 16:42.8
Girls Team Results 2022
Girls 5K
Pella 1st out of 21 – 118
Top 3 Dutch Individuals
Marissa Ferebee 11th 20:24.0
Raegan Snieder 12th 20:28.4
Autumn Blink 13th 20:28.7
The 43rd Mike Carr Invitational: A Blend of Tradition and Unique Challenge
The Mike Carr Invitational, now in its 43rd year, stands as a testament to the enduring legacy of cross country in the region. Historically, the race has unfurled across the picturesque backdrop of the Ballard Country Club course for most of its editions.
Characterized by its undulating terrain, the course introduces a unique split start. Teams bifurcate into two groups, each taking a position on either side of a defining row of trees. It's a dance of strategy and pace as they merge into a cohesive stream about 200 meters in, adding an element of thrill right from the onset.
For spectators, the course promises accessibility. While the start and finish are conveniently proximate, be prepared to jog around if you wish to cheer on the athletes at various points. But this minor exertion is a small price for the vibrant view it offers of the racers' journey.
Probable Team Line Up
Varsity Boys
Dunham, Gaul, Gaulke, Hellbusch, Jake Huston, Schuknecht, Vander Waal
JV Boys
All remaining healthy runners
Varsity Girls
Blink Boonstra, Dunham, Ferebee, Neumann, Schroeder, Snieder
JV Girls
All remaining healthy runners
Ballard Country Club Girls Top 10 Time All-Time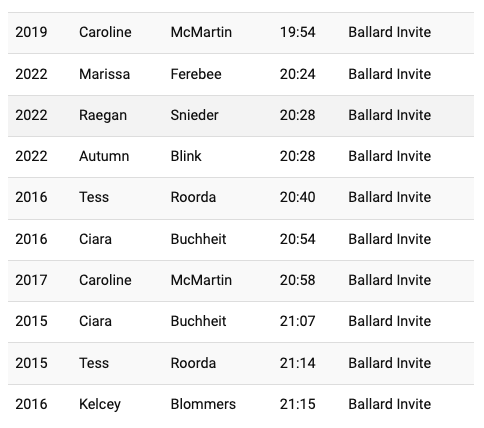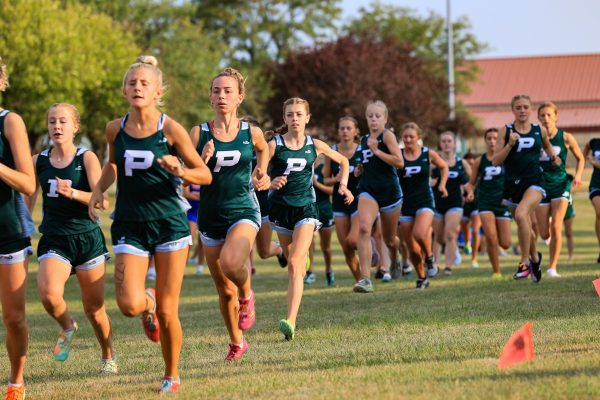 The Pella Cross Country teams, currently topping the charts, are gearing up for an exhilarating contest next week. What's the next challenge on their plate? The Ballard Invitational on Monday, an event renowned for its uncanny ability to predict the 3A champions.
While it might be premature to assume that this tradition will continue, the significance of the event is undeniable. With an impressive 14 ranked teams on the field, the Ballard Invitational replicates the fervor and ambience of the state meet in Fort Dodge scheduled for October.
Powerhouse Filled Boys Team Race
The spotlight will undoubtedly shine on #1 Pella and #2 Gilbert in both boys' categories. Gilbert boasts two fresh talents in the form of freshmen, Logan Bleich & Jacob Tallman, both of whom are on the brink of a breakout season. On the other side, Pella is propelled by the prowess of Sophomore Canaan Dunham and Senior Nathan Vander Waal, both of whom have kickstarted their season with vigor. The real competition, however, is expected to unravel in the three through seven positions. The "pack attack" strategy of the #5 ranked Carlisle team is also something to keep an eye on. Not to be overshadowed, #1 2A Des Moines Christian is eager to steal the limelight from the larger schools with their dynamic team. Glenwood, Solon, and Winterset, all flaunting top 10 teams, further elevate the race's stakes. All in all, it promises to be a riveting team race to witness.
Ballard Country Club Girls Top 10 Time All-Time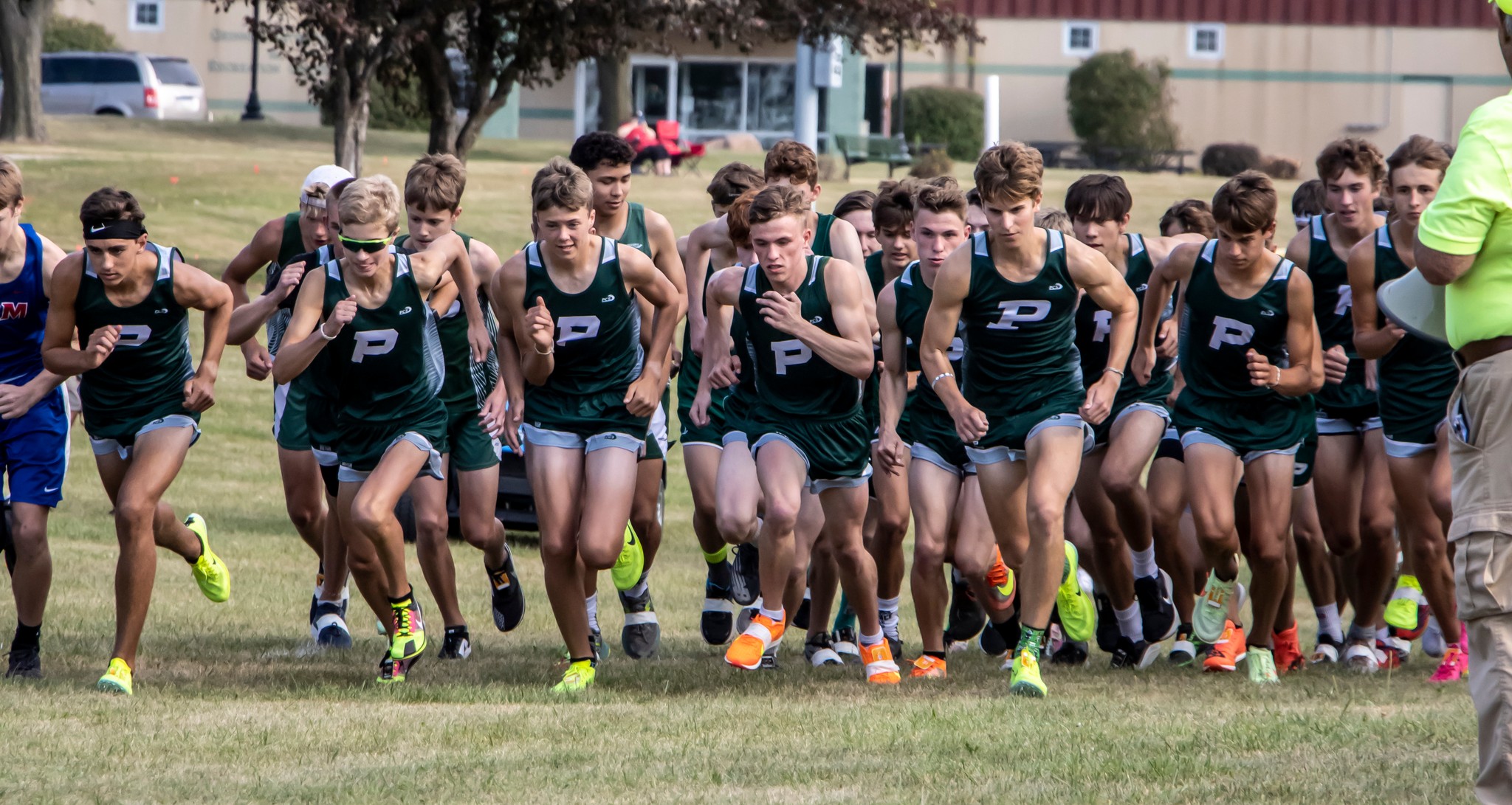 Girls Race Filled with Highly Ranked Teams
The girls' race is shaping up to be as competitive as the boys'. The defending 2022 Ballard Invitational champions, the Pella Dutch girls team, are returning with the same formidable lineup that secured them the victory last year. Hot on their heels are the #2 ranked Gilbert girls, who are determined to wrestle the championship title from the Dutch. With seven of the Dutch runners clocking in under the 21:00 mark, they are spearheaded by the freshman prodigy, Ruth Dunham.
But the competition doesn't stop there. Other top-tier teams like ADM, Ballard, and Solon have set their sights on the championship as well. Additionally, 2A juggernaut Madrid, currently ranked #2 in their class, should not be underestimated and pose a significant threat.
RACE LINE UP (as of 9/7/23)
Adel DeSoto Minburn CSD – #4 Girls, #12 Boys (3A)
Atlantic CSD – #18 Girls (3A)
Bondurant-Farrar
Boone
Ballard – #3 Girls (3A)
Carlisle – #5 Boys (3A)
Des Moines Christian – #8 Girls, #1 Boys (2A)
Eagle Grove
Gilbert – #2 Girls, #2 Boys (3A)
Glenwood – #8 Boys (3A) Boys Only
Humboldt
Iowa Falls-Alden
Indianola – #13 Girls, #17 Boys (4A)
Madrid – #2 Girls, #6 Madrid (1A)
Nevada – #20 Boys (3A)
Nodaway Valley
North Polk – #18 Boys (3A)
Pella  – #1 Girls, #1 Boys (3A)
Roland-Story
Solon – #7 Girls, #9 Boys (3A)
Webster City
Winterset – #6 Boys (3A)
Woodward-Granger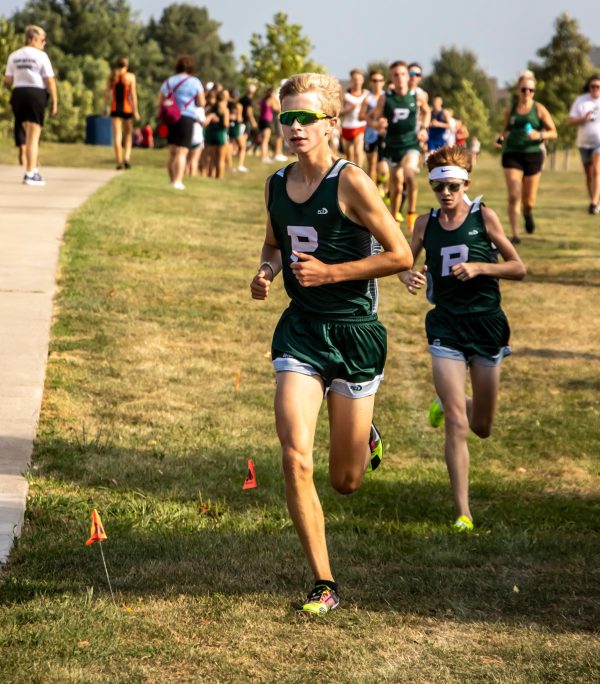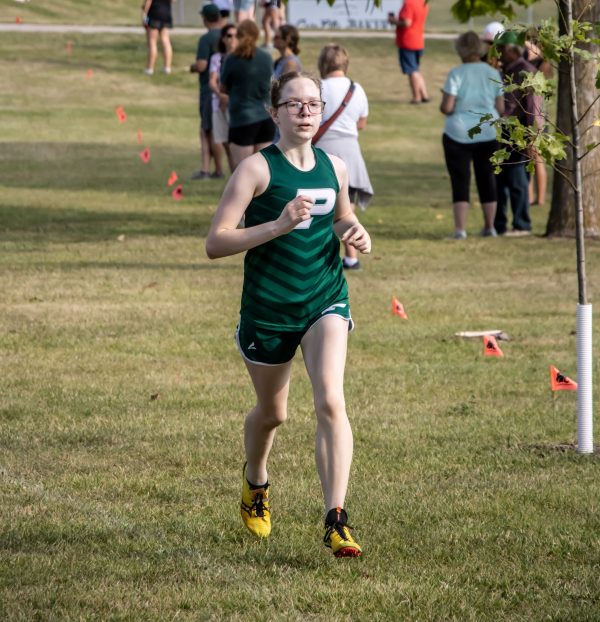 Athlete Spotlight
In the girls' event, an astounding 21 participants rank among the top 30 runners across their respective classes — a testament to the remarkable depth of talent set to grace the field. The spotlight is bound to focus on Class 3A, which boasts 14 of its runners among these elite ranks, accounting for nearly half of the distinguished field.
Switching gears to the boys' race, it promises equal flair, featuring 19 ranked athletes. A whopping 14 of these speedsters come from Class 3A.
Leading the boys' pack is Pella Dutch's sophomore sensation, Canaan Dunham. He made a roaring statement early this season, breezing past the 16-minute mark with a stellar 15:47 on the demanding Central College course. Nathan Vander Waal, Canaan's teammate, is not far behind, showcasing remarkable consistency with performances around the 16:00 benchmark. He has set his sights on breaking the 15-minute threshold shortly. The freshmen prodigies from Gilbert, Bleich and Tallman, left an indelible mark with their times of 15:50 and 15:55 on the swift ISU course recently.
Colling Houg, ranking second in 2A, is poised to challenge the frontrunners. Caleb Ten Pas from Des Moines Christian, contingent on his health, is anticipated to be a formidable contender in the mix. Given this talent trove, the boys' race promises electrifying speed.
The girls' event is replete with top-tier runners, spearheaded by the #2 ranked freshman, Ruth Dunham. Pella Dutch shines with three more of their athletes in the top fifteen: #5 Autumn Blink, #6 Marissa Ferebee, and #14 Raegan Sneider, all aiming for dominant performances. Haley James, should she be fit, is another name to watch in the leading bracket. Lastly, Glenwood's freshman marvel, #8 Grace Berglund, is anticipated to make waves at the front lines.
Girls 4A Ranked Individual (as of Sep 9, 2023)
#25 Jordyn Brown 11 INDIANOLA
#29 Grace Foster 12 INDIANOLA
Girls 3A Ranked Individuals (as of Sep 9, 2023)
#2 Ruth Dunham 9 PELLA
#4 Haley James 10 ADM
#5 Autumn Blink 12 PELLA
#6 Marissa Ferebee 10 PELLA
#8 Grace Berglund 9 GLENWOOD
#11 Maya Bergstrom 12 CARLISLE
#14 Raegan Snieder 11 PELLA
#17 Clare Stahr 12 GILBERT
#18 Keira Anderson 10 GILBERT
#19 Marie Daggett 12 CARLISLE
#20 Clare Pellett 12 ATLANTIC
#21 Annika Larson 11 BALLARD
#22 Ava Vance 12 BALLARD
#28 Sydney Dee 11 SOLON
2A Ranked Individuals (as of Sep 9, 2023)
#19 Eva Fleshner 10 WOODWARD-GRANGER
#28 Meryl Casady 10 DES MOINES CHRISTIAN
1A Ranked Individuals (as of Sep 9, 2023)
#8 Madelyn Grothus 9 MADRID
#12 Katelyn Brandhorst 10 MADRID
#30 Hannah Brandhorst 9 MADRID
Boys 3A Ranked Individual (As of Sep 9, 2023)
#2 Canaan Dunham 10 PELLA
#4 Bryant Keller 12 GLENWOOD
#6 Nathan VanderWaal 12 PELLA
#9 Brick Kabela 12 SOLON
#12 Logan Bleich 9 GILBERT
#13 Andrew Smith 12 GLENWOOD
#14 Jacob Tallman 9 GILBERT
#15 Alik McIlravy 12 NORTH POLK
#20 Kael Streeter 10 CARLISLE
#21 Torin Timmerman 11 ADM
#22 Carter Holland 12 NEVADA
#24 Ezra DeCleene 12 CARLISLE
#25 Gavin Day 11 WINTERSET
#30 Aren Hellbusch 11 PELLA
Boys 2A Ranked Individual (As of Sep 9, 2023)
#5 Collin Houg 12 DES MOINES CHRISTIAN
#16 Josh Hagenburg 11 DES MOINES CHRISTIAN
#29 Jack McPartland 12 DES MOINES CHRISTIAN
Boys 1A Ranked Individuals (As of Sep 2, 2023)
#6 Clay Warson 12 MADRID
#12 Ethan Loutzenheiser 12 MADRID
Coach's Comment
"We want to become our best. One's best never occurs without a challenge. Ballard will be that first true challenge to make us our best in October. "
Support Our Team!
Encourage family, friends, and fans to come out and support:
Wear your Dutch Green!
Bring your best positive cheer voice and cheer on the Dutch….by name if you know it!
Upcoming Races
September 16 – Heartland Classic, Pella Iowa – Central College Cross Country Course
September 26 – Williamsburg Invitational – Williamsburg Sports Complex
Follow Us