This is our second year at the Hillcrest Academy meet. We enjoy the unique course and it gives our athletes an opportunity to see some new competition. We had a great meet this year and are happy to introduce our Athletes of the Meet.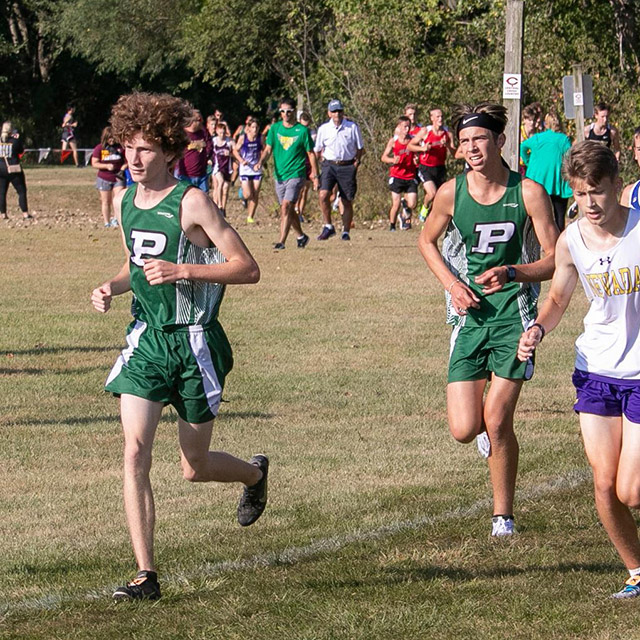 Cutler is an amazing runner. When he is in shape he is one of the best runners in the state. Cutler is also a busy athlete. He often comes into the season not quite in peak form. It takes some time for him to get into shape. We are starting to see that happen for the 2020 season. His last two races have been consistently getting better and he is now under 18:00 for the first time this season. Cutler finished the Hillcrest course in 17:57.6 good enough for 11th place. The next four weeks will prove to be even more beneficial. Keep up the good work Cutler!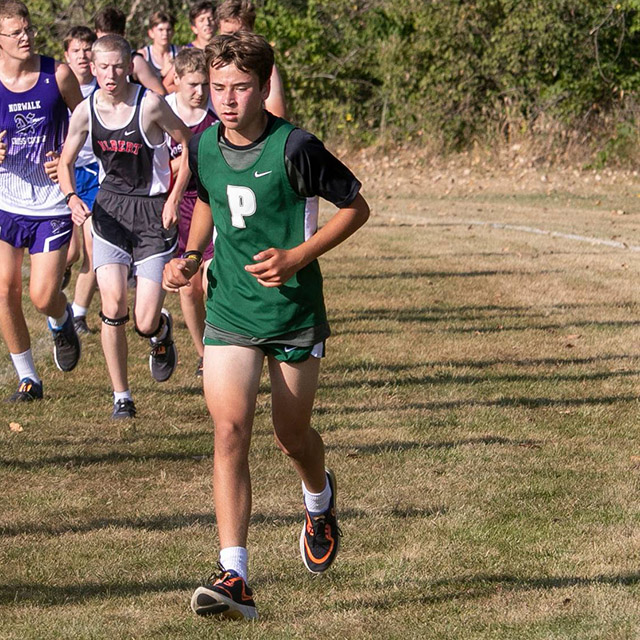 Eli has grown by leaps and bounds this season. He came into the season with a painful foot injury but has worked hard to overcome it as best as he can. Eli has been dropping his time each and every cross country meet. This week he was the lone boy to achieve a personal best. Eli has paired almost two minutes off his 5K since the first meet in August. Eli completed the 5K course at Hillcrest in 22:45. Good enough for 51st place in the Junior Varsity race. Well done, Eli!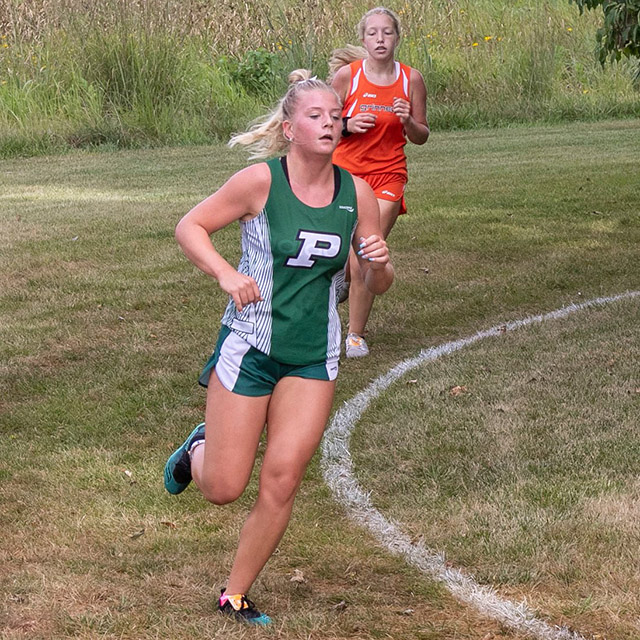 This is Lilly's first year of cross country at Pella. She is learning as much as she can about the sport. There is no one who is more competitive the Lilly. She wants to do her best each and every time she is at practice or in a race. This year has included some injuries that have slowed her a bit and that has been frustrating for her. However, this meet was a testament to her work ethic. Lilly knocked 4 seconds off her season-best. She completed the 5K course in 25:54.9 finishing in 28th place in the JV race. Nice job, Lilly!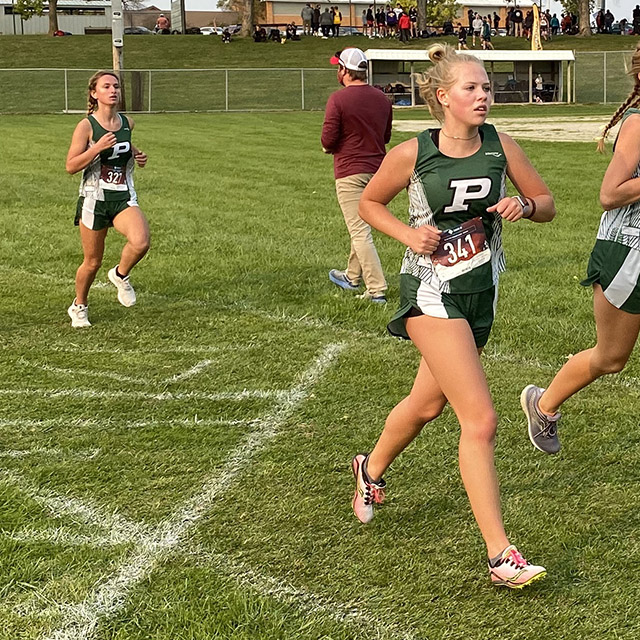 I doubt any athlete has had more challenges than Isabelle has had this season. The majority of those challenges have come outside of cross country. Our desire is that she finds the cross country family at Pella an escape and comfort from the challenges. Isabelle is persistent though. She comes to practice and puts the time in. We appreciate that work ethic. Isabelle was able to knock 28 seconds off her previous season-best when she completed the Hillcrest course in 29:44. Keep up the good work Isabelle!