Meet Information
Date: October 18, 2023
Location: Pella Sports Park | 393 Baseline Dr, Pella, IA 50219 [Google Map]
Race Start Time:
4:00 PM Girls
4:30 PM Boys
5:15 PM Awards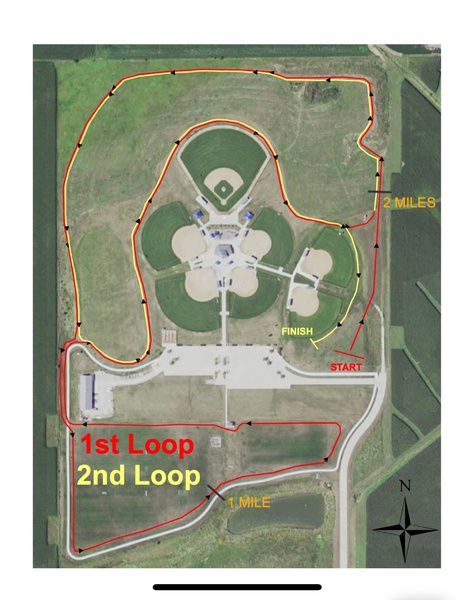 Parking: $5.00 per car
Last Year…
Boys Results 2022
Boys 5K
Pella 1 out of 13 – 21 points
Dutch State Qualifiers Individuals
1 Chase Lauman 12, 15:36.22 * Course Record
2 Canaan Dunham 9, 15:37.60
4 Nathan VanderWaal 11, 16:13.56
5 Noah Schuknecht 9, 16:32.26
9 Cooper Vande Voort 12, 16:46.79
13 Devon Browne 10, 16:52.89
15 Zach Neumann 12, 16:56.99
Girls Results 2022
Girls 5K
Pella 1st out of 13 – 49 Points
Dutch State Qualifiers Individuals
2 Marissa Ferebee 9, 18:52.89
5 Autumn Blink 11, 19:32.44
11 Lizzie Neumann 9, 19:52.47
14 Jacie Trine 11, 20:11.50
Pella Sports Park – Built for Speed
The city of Pella has a hidden gem located on the east side of town. The Pella Sports Park on the surface looks like your typical athletic facility. Soccer fields and baseball fields stand prominent in the Iowa landscape. However, behind all the equipment lies a rugged, fast, and well thought out cross country course. The course is one large two mile loop followed by a smaller one mile loop. The ground is mostly flat and the turns are gentle. There are plenty of straightaways for the athletes to reach high speeds. This course boasts two fast records in its short but illustrious life. The women's record was set by current Arkansas standout and Ballard distance legend Paityn Noe when she ran 17:15.08. The boys record is held by 2023 Pella graduate Chase Lauman in 15:36.22. This will be the fourth time in a row that a state qualifying meet has been hosted at this venue.
The venue is perfect for fans to enjoy. The runners pass the same location several times. The fields are wide open so you can see the race develop from afar. You won't want to miss the action at the Pella Sports Park on October 18th.
Probable Team Line Up
Varsity Boys
Devon Browne (11), Canaan Dunham (10), Stephen Gaul (12), Mason Gaulke (10), Aren Hellbusch (11), Noah Schuknecht (10), Nathan Vander Waal (12)
Varsity Girls
Autumn Blink (12), Elsie Brenneman (9), Ruth Dunham (9), Marissa Ferebee (10), Lizzie Neumann (10), Macy Schroeder (12), Raegan Snieder (11)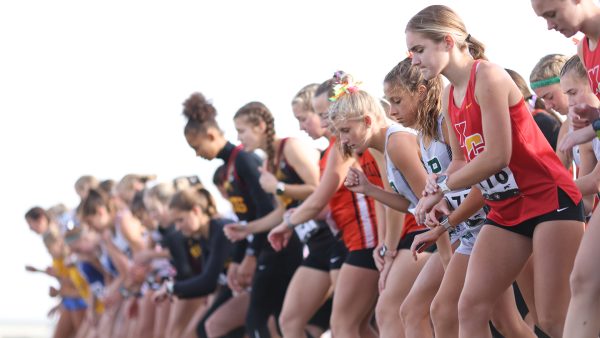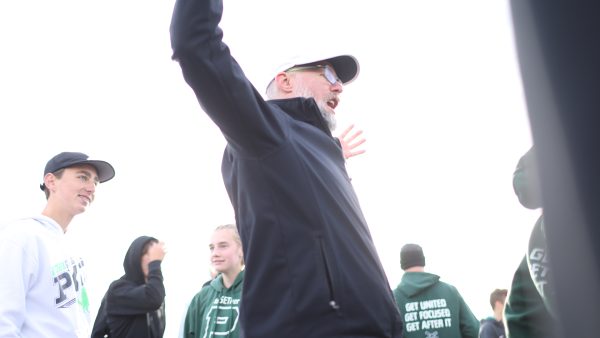 Boys Team Race Outlook
Boys Cross Country Race Preview
The #2 Pella Dutch boys team will be heavy favorites in this SQM race. The team is coming off what was their best performance of the year as they won their first Little Hawkeye Conference championships on Monday when they defeated 4A #7 Norwalk and 4A #8 DCG. At that race the team averaged 16:14 seconds with a 50 second spread. If the Dutch can replicate or better that race, they will be hard to beat. You can be sure that #7 Washington will have some say in the Dutch success. The Demons won the Southeast Iowa conference meet on Thursday. The #11 Clear Creek-Amana Clippers have had a strong year and would love to find momentum heading into State. These three teams are favored for state bids. That doesn't mean it will be an easy road, as #16 Fort Madison is looking for an upset.
Other teams attending: Fairfield, Harlan Community, Keokuk, Knoxville, Mount Pleasant, Newton, Oskaloosa, Perry, Saydel
Interesting tidbits:
The Dutch boys have won 8 of the last 12 SQM meets dating back to 2011 (2011, 2012, 2013, 2014, 2015, 2020, 2021, 2022.)
The Dutch boys have qualified for 5 straight state meets and 17 of the last 18 years, missing in 2017.
Pella High School has hosted 11 state qualifying meets in the last 12 years.
The Dutch runners have won every meet this year but the Heartland Classic where they placed 11th among some of the midwest's best teams.
Girls Team Race Outlook
The #1 Pella Dutch girls team has been running well all season. They have been ranked number 1 from the first poll of the season up until the most recent poll. This last Monday they lost a close race for the Little Hawkeye Conference Championship to 4A #5 Dallas Center-Grimes. The margin of victory was only two points. Their only other loss of the season came when they placed third at the Heartland classic. It has been smooth sailing for the Dutch and they continue to improve. Clear Creek-Amana sits in the #6 spot in the most recent polls and would love to have a crack at the defending state champions. They are coming off a tough performance at the WaMac Conference meet and are looking for a better race in Pella. Harlan is coming off a 5th place finish at the Hawkeye 10 Conference Championships. #18 Fort Madison and #17 Washington had a tight battle at the Southeast Iowa Conference meet Thursday. Both of these teams are looking to secure one of the three slots for the state meet.
Other teams attending:  Fairfield, Keokuk, Knoxville, Mount Pleasant, Newton, Oskaloosa, Perry, Saydel.
The Dutch have qualified for 16 of the last 17 state meets missing in 2021.
The Dutch have only lost three races in the last two seasons.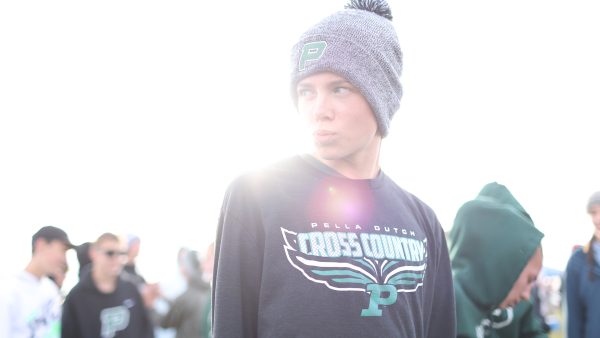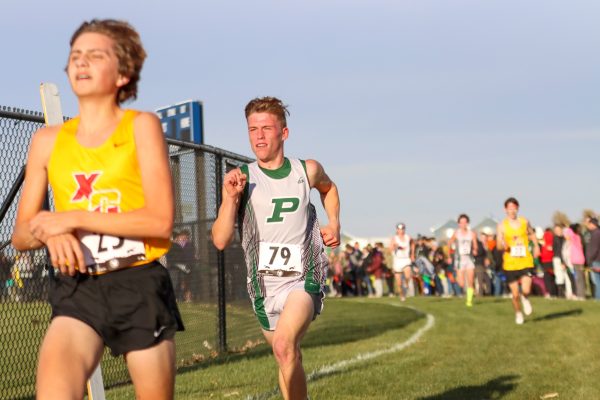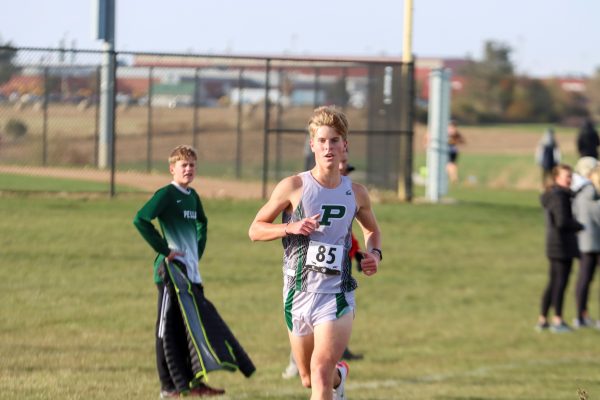 Athlete Spotlight
Boys Individual Race
The Dutch's own Canaan Dunham comes in as the highest ranked runner in 3A at #1. This represents this first week he is atop the polls. Canaan has only lost one race all season when he placed 5th in a loaded Heartland Classic field. Last year Dunham set his personal best on this course in a smoking 15:37.60. Dunham has been under 15:50 twice this year and is anxious to make an attempt at the course record which was set by his teammate, Chase Lauman, last year when he won the SQM meet in 15:36.22. There is some intrigue in this race as this will be the first time Dunham and #4 Micah Rees have raced against each other. Rees, senior for the Washington Demons, is having an amazing season and is coming off a victory in the Southeast Iowa Conference meet. Canaan's teammate senior Nathan Vander Waal is having an outstanding season as well. Nathan placed second to Dunham at the Little Hawkeye conference when he set an all-time best of 15:53.3. Any of these three could win the race. All three could run near the record set last year. This will be an epic race in the front.
Other ranked boys: #23 Brock Hilsman 11 Clear Creek-Amana, #28 Devon Browne 11 Pella, #30 Aren Hellbusch 11 Pella.
Historical Context: Pella has had two straight individual winners of SQM meets starting with Tony Schmitz in 2021 and Chase Lauman in 2022.
Girls Individual Race
This girls race is arguably one of the most top heavy races of all the SQM sites. Currently there are seven of the top fifteen ranked girls in the field. The list is heavily loaded with Dutch runners led by #5 Marissa Ferebee who has overcome early season injury and is excellent form. Most recently, Ferebee was second at the Little Hawkeye conference in a season-best time of 19:05. The favorite for the race will be #1 Lindsey Sonderman of Harlan. Sonderman did not compete at her conference meet but is expected to run at the State Qualifier. Sonderman has yet to lose a race this year. Fort Madison's Avery Rump currently sits at #2 in the polls and is coming off a comfortable victory at the Southeast Conference championships. In that race she beat Washington's Iris Dahl currently ranked #9 in the polls. Pella's senior #7 Autumn Blink is coming off her best performance of the year when she clocked 19:24. She is looking to finish her cross country season strong. Two other Dutch are also ranked in the top 15 with outstanding freshman #10 Ruth Dunham and surging junior #13 Raegan Snieder. It is going to be a fast race at the Pella sports park.
Other ranked girls are: #23 Lizzie Neumann 10 Pella, #28 Paetyn Wiegland 12 Fort Madison, #29 Elsie Brenneman 9 Pella
Coach's Comment
""We feel like our Conference Meet this week has prepared us well to extract from within our full potential. We know who we are, we know what we are capable of. This state qualifying race will assist us in solidifying what we foresee as our best performance the next week at State."
Support Our Team!
Encourage family, friends, and fans to come out and support:
Wear your Dutch Green!
Bring your best positive cheer voice and cheer on the Dutch….by name if you know it!
Upcoming Races
October 16 – Junior Varsity Last Chance Meet – Pella Sports Park
October 18 – State Qualifying Meet – Pella Sports Park
Follow Us